2022 Seeking Green 50/50 Raffle Tickets Now on Sale!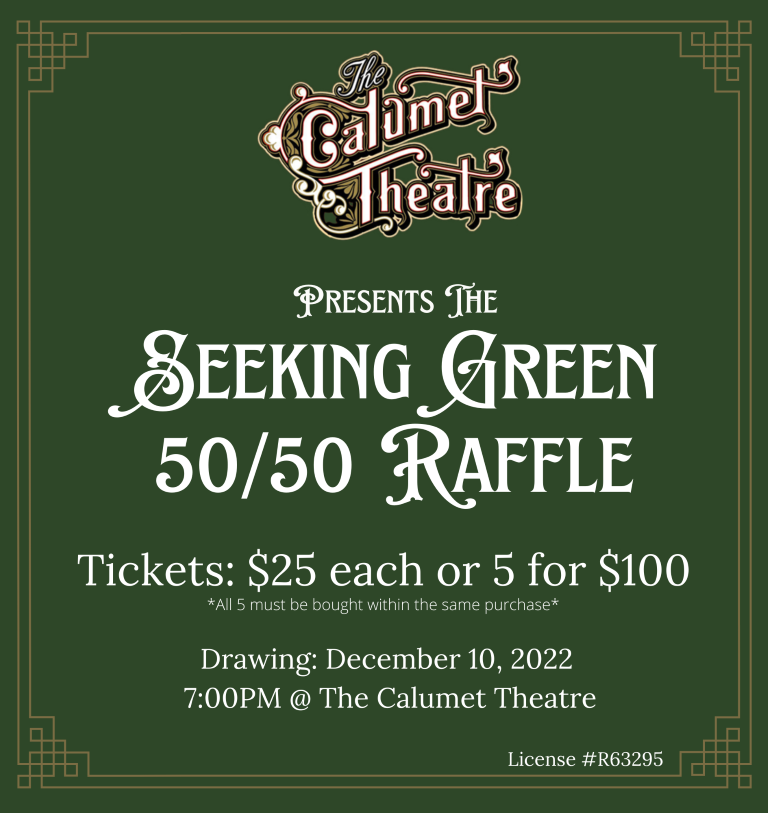 The idea is simple: Tickets are $25 each, or five for $100 (must purchase all five at the same time) and the lucky winner receives 50% of the total value of all tickets sold. For every $50 in tickets we sell, the prize increases by $25!
The best part is that all ticket holders are invited to a free concert on December 10th at 7:00 pm. Please check back for additional details!
Proceeds to benefit capital improvements at the historic Calumet Theatre
Purchase tickets in one of five ways:
Visit our box office
Visit our retail partners
Call our box office at (906) 337-2166
Contact any of our board members or raffle chairpersons
Print this form and mail us a check (please do not send cash)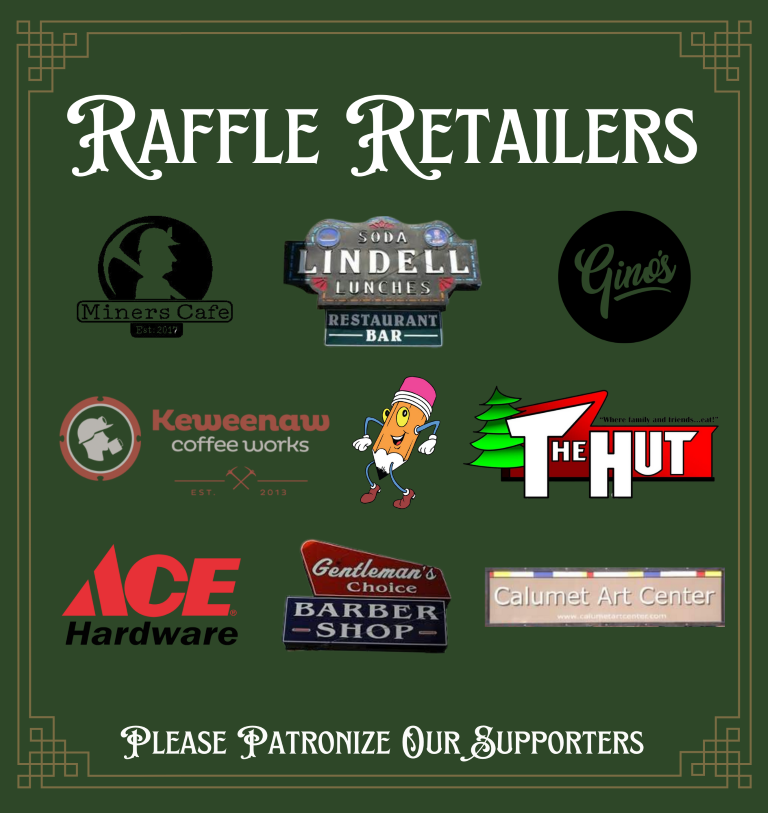 Please patronize our raffle retailers!
Ace Hardware ~Calumet
Calumet Art Center ~Calumet
Gentleman's Choice ~Hancock
Gino's ~Hancock
Keweenaw Coffee Works ~Calumet
Lindell's ~Lake Linden
Miner's Cafe ~Laurium
The Hut ~Kearsarge
The Office Shop ~Calumet
With no limit to the number of tickets that are sold, there is no limit to the amount that you could win!
For more information, and to read our official rules, please click here or call our box office at (906) 337-2166.
Thank you for supporting your historic Calumet Theatre!
Due to state law, we are unable to sell raffle tickets online. We apologize for this inconvenience.
We will withhold all applicable state and federal taxes from the prize as required by law.