Theatre and Ballroom Rental Pricing
Friday and Saturday is $200.00 more (Dependent on Theatre Availability)
Red Jacket Ballroom
The Red Jacket Ballroom located on the second floor of the Calumet Theatre is available for wedding receptions, family reunions, baby showers, graduation parties, or other social events.
The Ballroom can accommodate up to 250 people and features a stage, small PA system, piano and kitchenette that includes 1 regular sized and 1 smaller sized refrigerators and a full sized  stove.
Tables and chairs are available upon request and table cloths may be rented to enhance the event.
Ballroom Rental
$200 first hour (non-refundable deposit)
$75 for every hour after
PA System Usage
$25/hour (minimum 1 hour charge)
½ hour cleaning is included additional cleaning will be $25 per hour
Linen Rentals are Available – Cost to Launder 
Available for usage during rental
**Cleaning not included – $50/hour for dish cleaning
Silverware

China

Serving pitchers

Coffee pots
The Calumet Theatre
Private Movie Event ($450)
Up to 4 hours in the theatre

One hour of tech support

1 hour of cleaning included
Specialty
Party Package ($550)
Rental of the theatre for movie/media

Popcorn

2 hours in the ballroom

PA System Use included

1 hour of cleaning included
Theatre Private Event
(Call the box office for pricing)
Use of the stage
One hour of technical included
One hour of cleaning included
Use of PA System
Media Creation ($45/hour)
We can display your media and we can play it in the theatre
Provide us photos/video (MP4)  and we can make a video

Send us the song that you want

You will receive a copy of the video
Wedding Packages
Wedding Reception ($1,200)
12 hour rental 

Ballroom Set-Up Free (during normal business hours)

Silverware usage

**Cleaning not included – $50/hour cleaning fee
Stage Wedding ($3,500)
Includes Tech

Microphone/PA Monitors on stage

Ceremony on Stage (with choice of light colors)

Utensil Usage

**Cleaning not included – $50/hour cleaning fee

Linen Usage (Included in Price)

Theatre Usage 

Day for rehearsal (2 hours – 6 to 8 PM)

Day of Wedding (2 hours past ceremony)

Ballroom usage

Day before for decorating (Available until 8 PM)

Day of Wedding (Out by Midnight)
For more information, please call  906-337-2610.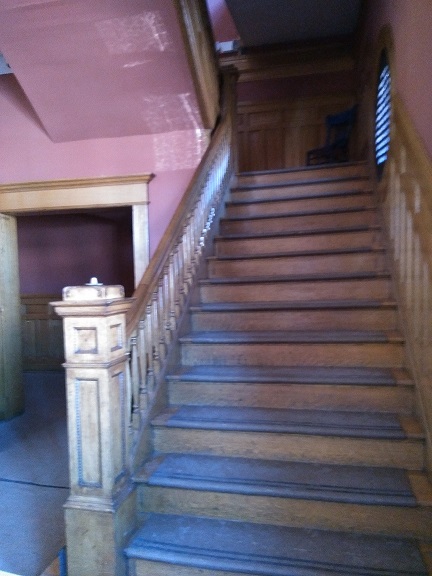 Village lobby entrance, stairs leading to Ballroom.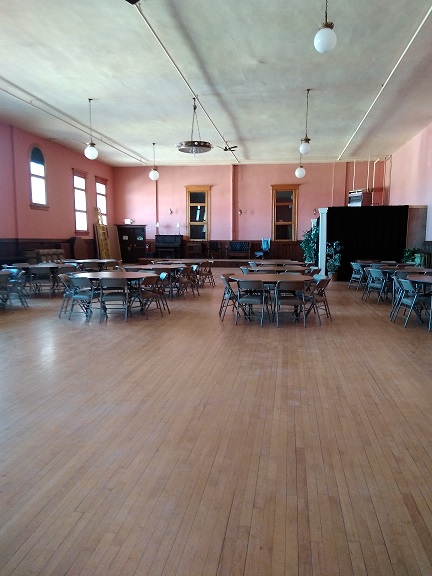 Entrance view to Ballroom.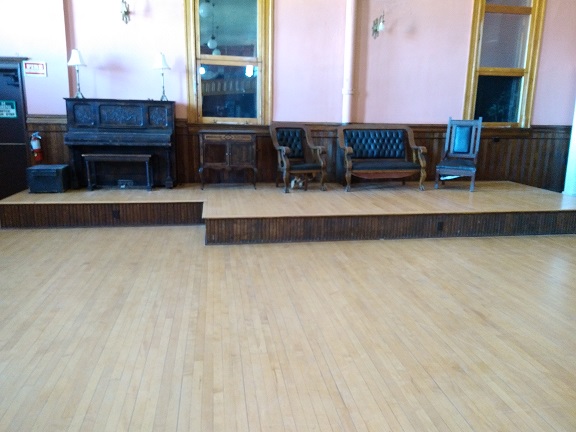 Ballroom Stage  & Piano.
(antique furniture on stage is removable for your needs)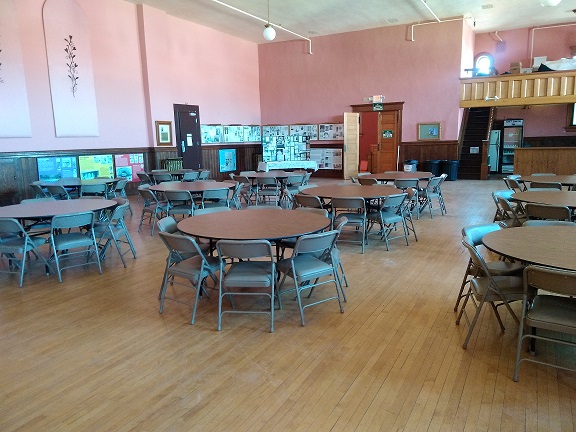 Stage view of Ballroom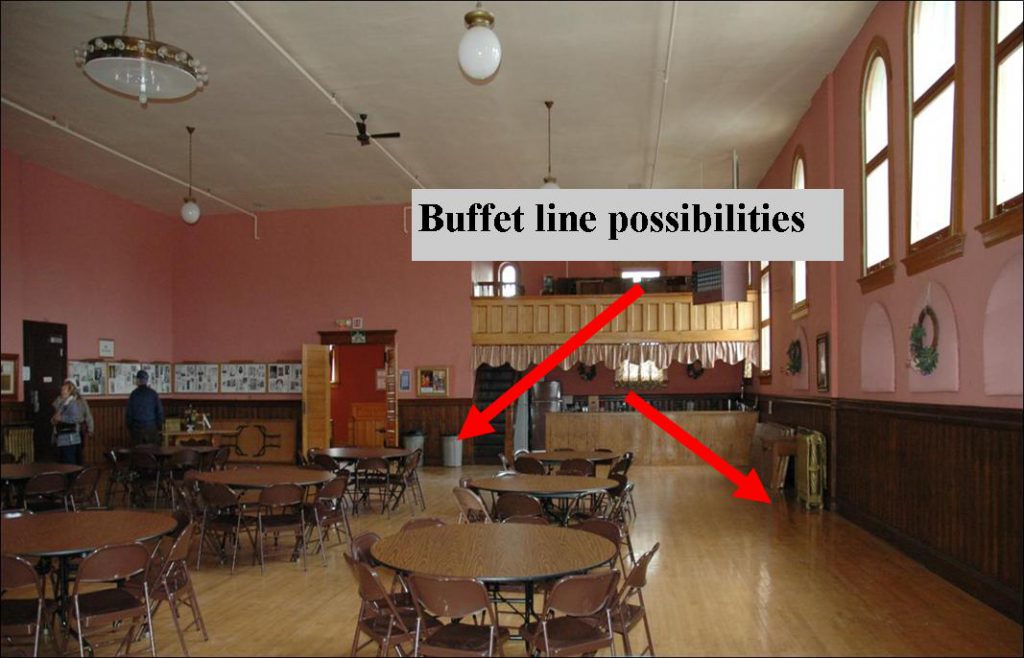 Buffet line possibilities.