Ballroom Rental
Red Jacket Ballroom
The Red Jacket Ballroom located on the second floor of the Calumet Theatre is available for wedding receptions, family reunions, baby showers, graduation parties, or other social events.
The Ballroom can accommodate up to 250 people and features a stage, small PA system, piano and kitchenette that includes 1 regular sized and 1 smaller sized refrigerators and a full sized  stove.
Tables and chairs are available upon request and table cloths may be rented to enhance the event.
Rates vary for non-profit and for-profit organizations.
Rent for an hour or several hours.
For more information, please call  906-337-2166.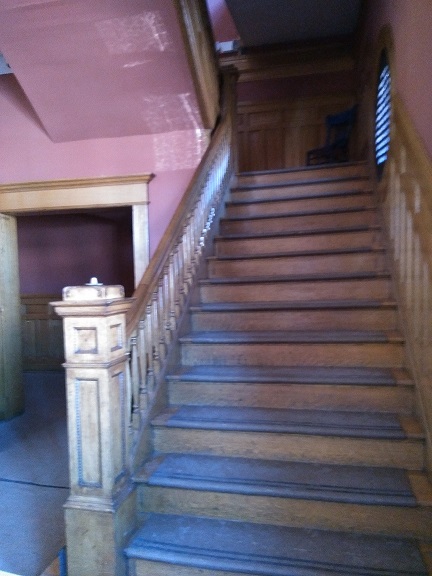 Village lobby entrance, stairs leading to Ballroom.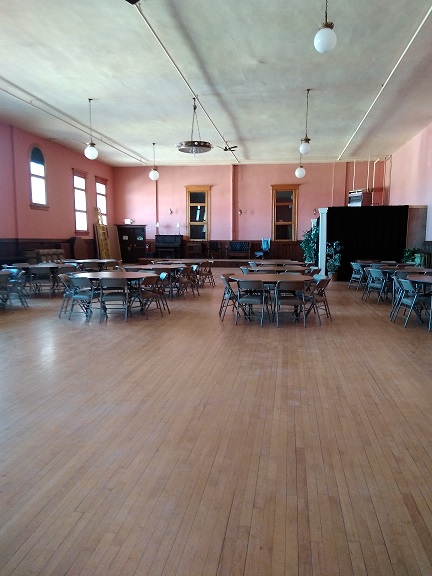 Ballroom Stage  & Piano.
(antique furniture on stage is removable for your needs)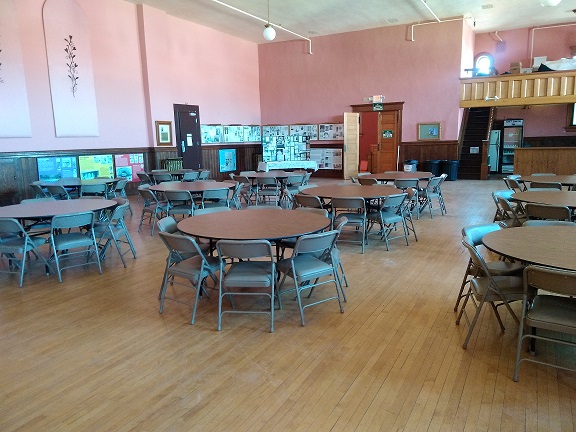 Stage view of Ballroom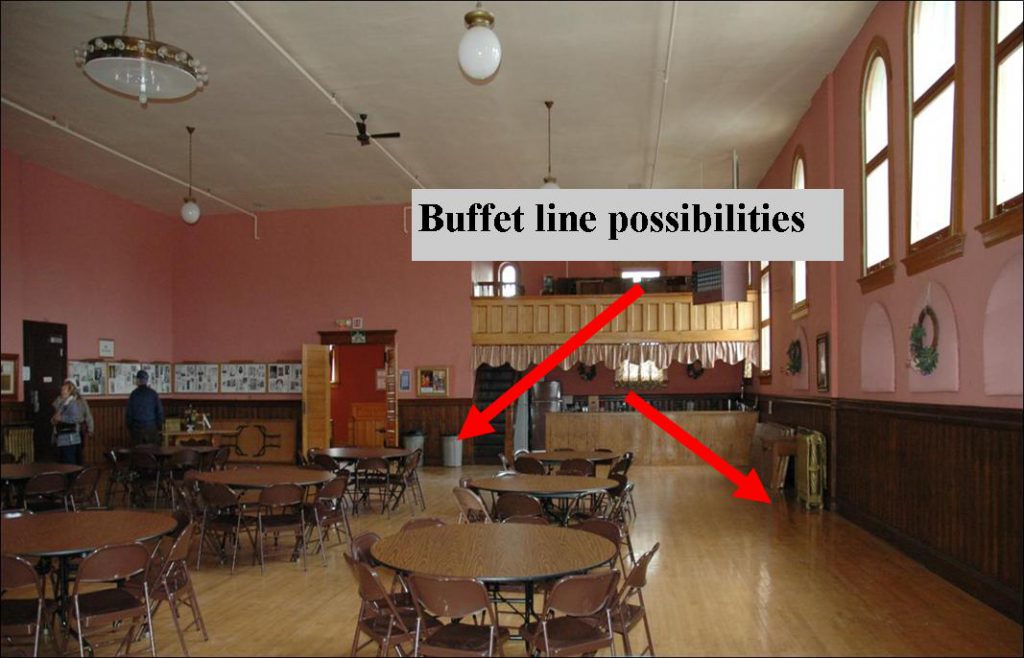 Buffet line possibilities.